[et_pb_section fb_built="1″ _builder_version="3.22″][et_pb_row _builder_version="3.25″ background_size="initial" background_position="top_left" background_repeat="repeat"][et_pb_column type="4_4″ _builder_version="3.25″ custom_padding="|||" custom_padding__hover="|||"][et_pb_text _builder_version="3.27.4″ background_size="initial" background_position="top_left" background_repeat="repeat"]
The Fibreglass Shop – Much More Than Fibreglass.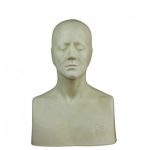 We are leading stockists of Plasticine, Casting Rubbers, Casting Plastics, Modelling Clays, Putty and more. Our products are used for all sorts of creative endeavours such as models, movie props, cosplays and lots more. Your imagination is the limit! Get in touch with us to learn more about our fantastic range of Moulding, Casting and Sculpting supplies.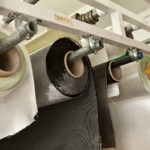 We stock a huge range of reinforcement materials! We stock Fibreglass cloth and Chop Stand Matt, Carbon Fibre, Carbon Kevlar and more. Our reinforcements can be purchased in any quantities from – half a square metre to by the roll, with many thicknesses available. Our friendly staff will be able to assist you in selecting the right material for your project.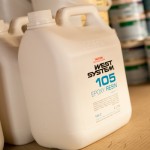 We have a full range of resin systems – We are now stockists of River Table Resin & Environmentally Friendly Resin systems! We still stock our traditional range of Polyurethane Resin, Epoxy Resin and Polyester Resin as well as Resin Pigments to make your project truly unique!
We stock a huge range of Coatings and Paints – from preventing rust corrosion to leather coatings for cars, couches and more! We are stockists of International Yacht Paint, Primer, and Top Coat finishers! Our team of experienced staff can help you select the right products for the job.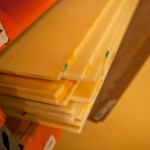 We stock different types of foams to meet the varying demands of our customers. We stock Buoyancy Foam for our keen sailors, Insulation Foam for our builders and Polyurethane Foam! We are happy to organise quantities for any project big or small. Our knowledgable staff are happy to help you.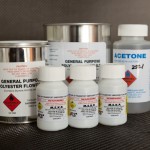 We will make sure you walk out the door with all the supplies necessary for your project. We stock measure and mixing supplies to start the project, safety masks and gloves during the project, and acetone and clothes to finish the job.
The Fibreglass Shop are now stockists of River Table Resin! LuciClear Casting Resin has been formulated to be the most spectacularly water clear casting resin you will have ever seen. You can use it to do 50mm deep, bubble free castings in a single pour. Ideal for River Tables and embedding Badges, Coins, Shells, Gems and more. Get in contact with us to learn more.
We Probably Stock It!
The Fibreglass Shop has such a huge range of products on offer, and our list is always expanding! Just because something isn't listed on our website, doesn't mean we don't stock it! Please, if you are interested in a product we may have, or think we should stock one. The Fibreglass Shop website is undergoing updates and all our products are not currently listed, please get in touch!
The guys at the fibreglass are extremely helpful, they know their products very well and it's always a pleasure to go there!
I highly recommend them!
Excellent stock combined with good advice.
One of the best stocked Fiberglass shops in the South East of Australia. For example, I never found a shop as well setup, with a variety of products like this, in Melbourne. The staff are very helpful, and knew a lot about the products. They would always find out the answer for difficult questions.
Our newest long lasting clear single pack poly urethane coating,
A major part of our business over the last few
[/et_pb_text][/et_pb_column][/et_pb_row][/et_pb_section]