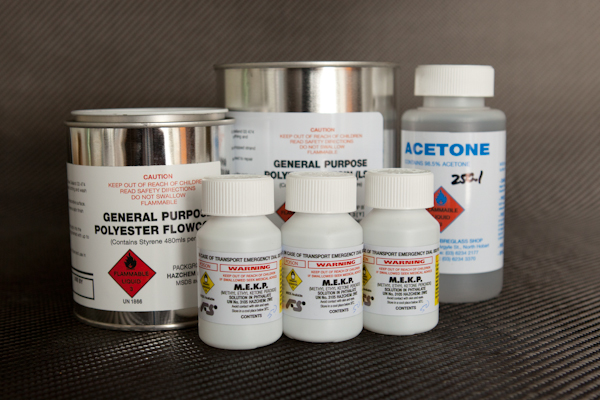 LAMINATING RESIN
A general purpose isothalic/orthothalic
Low styrene emission and is designed for both
Hand lay-up and spray applications
 CLEAR CASTING RESIN
Ultraclear casting resin, for small casting work.
And embedding objects.can be tinted with
Our range of transparent and opaque pigments.
Or a little bit of pearlex.
 VINYLESTER RESIN
Providing exceptional corrosion protection
Superior heat resistance, and high structural strength.
 GELCOATS
Marine and industrial uses, range of colours available
Has excellent gloss off the mould, weather resistance
And tohgness.also great for cold cast parts in art.
 FLOWCOATS
Brush on thickened coating for finish on
Fibreglass work.available pre mixed white, grey.
Neutral also available for tinting.
 TOOLING GELCOAT
Used for the production of fibreglass reinforced
Polyester moulds. High gloss and hard wearing.
 TOOLS
Barrel rollers
Disc and paddle rollers
Catalyst dispensers
Mix cups and sticks
Industrial brushes
Bags of rags and acetone
 REINFORCEMENTS
A large rane under our reinforcements
Listing.
 MEKP
Catalyst for all the above products.